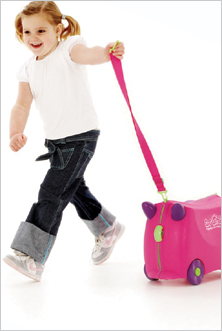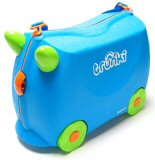 Family holidays just got more exciting!
Wave goodbye to tiring travel, tears and tantrums with a boredom busting Trunki, the world's first ride-on kid's suitcase!
Designed for family holidays, children can pack, sit-on and ride their own luggage, whilst parents can keep them in tow.
Trunki's light weight and durable design is hand luggage approved, with generous space inside for toys, games, books and spare clothes. Trunki is the ultimate traveling companion.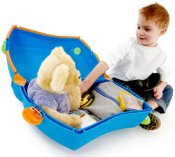 Packing.
Let the children take their favourite items on holiday with them as hand luggage!
Pulling.
One bag mum and dad will not be allowed to carry!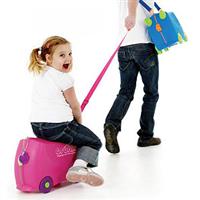 Tired or Bored .
Take away the stress of tired, frustrated children. Let them ride on the case.